Wireless Platform security IOT base systems
:: Security Products & Systems ::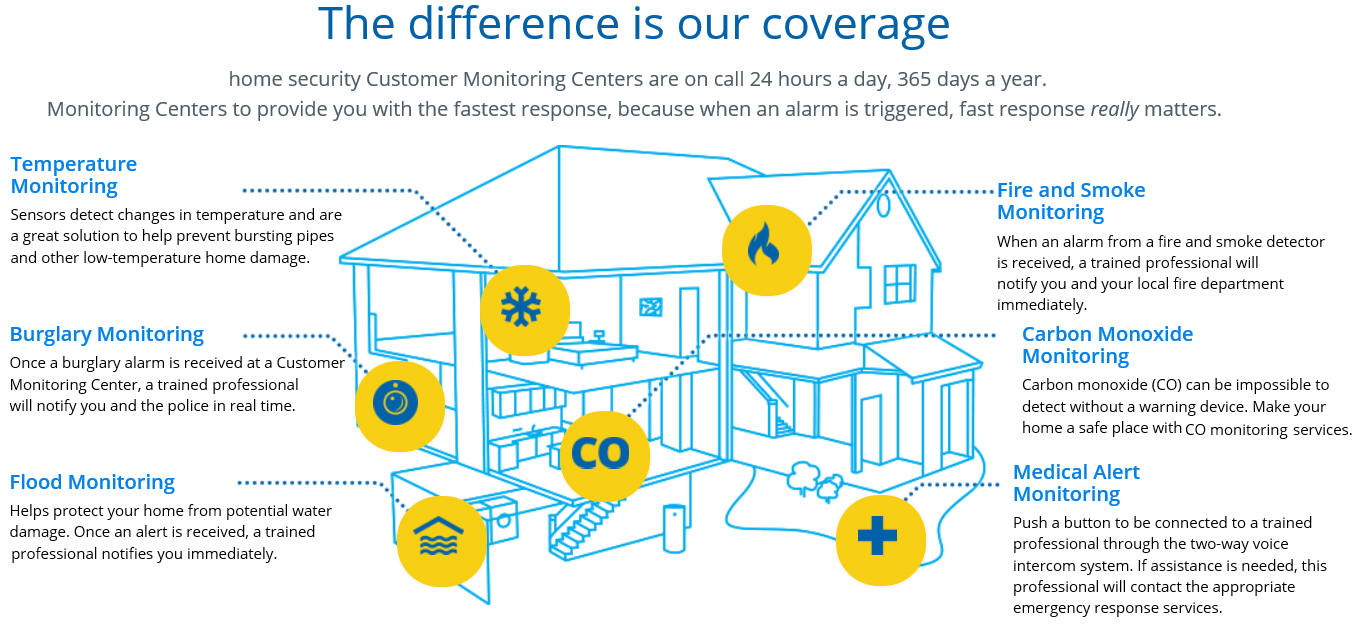 :: Introduction

RAVIRAJ Technologies security solutions are designed with security professionals in mind. Our products are available only through professionals, and are developed to provide exceptionally easy and cost-effective installation, uncompromising reliability and easy operation.

The wide range of wireless and wired alarm systems and detectors, keyfobs, cameras and other accessories enables you to offer complete solutions to virtually every kind of residential and small to mid-size commercial customer.

Wireless Property Protection

General-purpose wireless PIR detector compatible with all 12-bit wireless receivers.
The world's most flexible and reliable wireless PIR detector designed for use as an add-on to an existing hard-wired system where wiring is a problem.

Wireless smoke detector

Photoelectric smoke detector contains sensitive sensor. It is effective in detecting smouldering fires. It is best suited for kitchens, living rooms, bedrooms, where large pieces of furniture are placed. The device is intended for use with ELDES alarm systems which support up to 16 or 32 smoke detectors. The detector contains long lasting 9V battery.

Wireless motion detector

A wireless device that secures premises by motion detection technology. Due to the dual element of a built-in PIR sensor, the device features the pet immunity against the animals of up to 40 kg weight in order to prevent false alarms. It comes with 2 built-in tamper switches for sabotage detection. It is possible to connect up to 16 devices to system, while to alarm system - up to 32 devices at a time.

Wireless magnetic door contact/flood/shock sensor

It is used to protect door, windows and other opening or sliding mechanisms: drawers, bar cabinets. This device comes with a built-in shock sensor which helps to detect a break-in attempt before opening. On-board zone terminal allows to connect any external digital sensor or water sensor to protect premises from flooding. Slim design makes barely noticeable and suitable for shallow door or window frame. 2 tamper switches are designed to detect sabotage. The user needs to bind the sensor to alarm system by sending a command via SMS or using ELDES Configuration Tool. Our alarm systems support up to 32 or 16 sensors.

Standalone GSM alarm system

It is for end users and professionals, to protect residential and business properties. It is extremely user friendly – installation consists of 3 simple steps and takes less than 5 minutes. Any security breach will be allerted via SMS, call or reported to monitoring station, using GSM and GPRS.

It looks like a simple PIR (Passive Infra-Red) sensor. It has alarm system and pet-immune motion detector, but also it comes with integrated wireless module, microphone for covert listening, temperature sensor and back-up battery. This makes a versatile security system, optimized for smaller protection of properties: apartments, summer houses, garages, campers, small shops.

GSM standalone burglar alarm system

It is a complete security system with GSM integrated in one very compact and easy to use device. Award winning product. Control panel, motion detector, wireless and GSM module systems all in one product. Mobile and easy to setup. Will immediately alert about security breach via SMS or call and send report to monitoring station. Optimized for small residential properties, garages, even campers and vans.

Since the whole system is so compact and easy to operate it is adjustable not only for home, but also for a smaller property security. It is optimized for small residential properties, campers, garages, motor caravans, vans, even for a temporary construction site objects and storage. It is a security solution to protect offices, commercial indoor space.

GSM switch, gate controller

Automatic GSM switch is mostly used to remotely control gates, doors and barriers, to support other electrical devices too. ESIM110 is a basic model with 1 relay output and possibility to be configured via any web browser. It is an advanced version of the controller. The performance is improved by Smart Security cloud server support and 1 additional output. It is suitable for more complex applications. 2 outputs allows to connect and control two gates or to control gate and garage door with one system. You just have to decide how. Via phone calls and sms or Android widget.

RFID and Smart Identification Solutions
Convenience, security, reliability and power efficiency drive low frequency RF application requirements. You can rely on Atmel® to help you design cost effective, highly reliable RF solutions with innovative, scalable, dedicated designs that fit small footprints, consume very little power, and operate in rugged indoor and outdoor environments.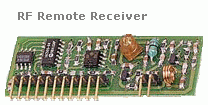 Atmel wireless technologies cover three in-demand wireless arenas:
MCU Wireless — Address the needs of low-cost, low-power, low data rate IEEE 802.15.4 and ZigBee-compliant wireless control and sensor network applications.
RF Identification — Address the needs of contactless identification products operating at 125 kHz, 134.2 kHz and 13.56 MHz bandwidth ranges and support the ISO 14443-B standard.
Smart RF — Target proprietary (non-standards based) wireless industrial and consumer applications such as automatic metering, alarm systems, and home control applications, as well as toys and gaming applications.
Typical Applications for Atmel RFID Wireless Solutions
RF Identification (RFID)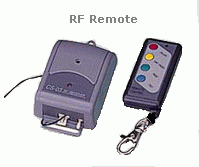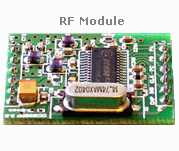 Animal identification
and livestock tracking
Asset management
Brand protection
Bulk shipment tracking
Cylinder tracking
Electronic toll and traffic management
Garments
Laundry automation
Logistics
Manufacturing
Material handling and assembly equipment
Pallet tracking
Pharmaceutical management
Parcel services
Security and access control
Waste management
Smart RF
Access control systems
Alarm system
Automatic metering
Home control systems
Gaming
Garage door openers
Keyless entry systems
Remote controls for home entertainment electronics
Security technology systems
Toys
RFID Tags - 902~928 MHz (UHF) RFID Tags - 433 MHz - (UHF) RFID Readers - 865 MHz - (UHF) RFID Readers - 433 MHz - (UHF) RFID Tags - 134Khz - (LF) RFID Tags - 13.56MHz - (HF) RFID Readers - 13.56MHz - (HF) RFID Readers - 125KHz - (LF) RFID Tags - 865MHz - (UHF) RFID Tags - 125KHz - (LF) RFID Readers - 900MHz - (UHF) RFID Antenna RFID Tags - Gen 2 RFID Embedded RFID Readers - Gen 2 RFID Active Readers - 2.45GHz (UHF) RFID Active Tags - 2.45GHz (UHF) RFID Readers - 134KHz - (LF) RFID Peripherals

General Asset Monitoring Tags General Asset Monitoring Readers Healthcare Asset Tracking Tags Healthcare Asset Tracking Readers Supply Chain RFID Tags Supply Chain RFID Readers Car Rental Asset Tracking Readers Car Rental Asset Tracking Tags Fleet Maintenance RFID Tags Fleet Maintenance RFID Readers Inventory Management RFID Tags Inventory Management RFID Readers Manufacturing Asset Tracking Tags Manufacturing Asset Tracking Readers Document Tracking RFID Tags Document Tracking RFID Readers Airport Asset Tracking Tags Airport Asset Tracking Readers

Healthcare Compliance Asset Tracking Tags Compliance Asset Tracking Readers Defense Asset Tracking Tags Defense Asset Tracking Readers Asset Tracking - Other RIFD Tags Asset Tracking - Other RIFD Readers Other RFID Tags Other RFID Readers RFID Low Frequency Readers, RFID High Frequency Readers, RFID Ultra High Frequency Reader, RFID Low Frequency Tags, RFID High Frequency Tags, RFID Ultra High Frequency Tags, RFID Antenna, RFID Modules, RFID Evaluation Kits, UHF, HF, LF.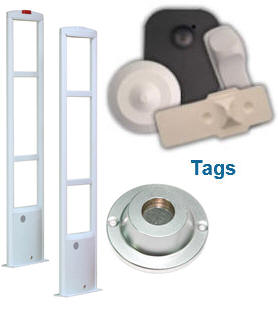 :: Order Information India - International
Order by E-mail

for orders Send e-mail:
sales@ravirajtech.com
with subject: RFID Wireless platform
Order by Fax

Orders By FAX

You may place an order by fax 24 hours a day, 7 days a week. Simply print the form below and fax it to us at:+91-020-244

75992

Download Fax Order Form

:: Useful Links ::
Biometrics Access Control Fingerprint Scanners USB Fingerprint technologies Biometric Security Embedded Resource News Biometrics Fingerprints Software eOffice Resources RFID Modem/Module Biometrics Access control OEM Fingerprint Gold Campaign Sensors Software Development Kit GSM GPRS Products Axis Network PoE camera Biometrics services Wireless Data Terminal Biometric solutions Biometrics Time Attendance Rapidindex Electronics Fingerprints Standalone Modules Property Management RFID Info Axis Systems Biometric Product GSM GPRS Modem Fingerprints Time Attendance Electronics Healthcare Wireless Security Fingerprints Readers Electronics Time Attendance Biometrics Tech Fingerprint ID Products Ayurvedic Fingerprints Access Control Time Recorders Embedded Solution Biometrics Resources Mini ITX BOX Electronics Connectors
Home | Services | Products | Solutions | Support | Partners | Careers | Contact Us
| | |
| --- | --- |
| / | India, USA (New York, California), UK, Dubai, UAE, Oman, Bahrain, Saudi Arabia, Australia, south Africa, Canada, America, middle east, Europe, Asia, Argentina, Austria, Azerbaijan, Bahamas, Bangladesh, Belgium, Bhutan, Brazil, Brunei, Bulgaria, Burma, Cameroon, Canada, Chile, China, Colombia. Congo, Costa Rica, Croatia, Cuba, Cyprus, Czech Republic, Denmark, East west north south, Ecuador, Egypt, England, c Laos, Malaysia, Maldives, Islands, Mauritius, Mexico, Myanmar, Nepal, The Netherlands, New Zealand, Nigeria, Ireland, Norway, Oman, Pakistan, Philippines, Poland, Portugal, Qatar, Romania, Russia, Saudi Arabia, Scotland, Seychelles, Sierra, Property Singapore, South Africa, Spain, Sri Lanka, Sudan Sweden, Switzerland, Syria, Taiwan, Tanzania, impact components Thailand, Trinidad, Tunisia, Turkey, United Arab investments Emirates, United Kingdom, Britain, United States of America, Vatican, Venezuela, Vietnam, Wales, Zimbabwe |
| | Ahmedabad, Agra, Allahabad, Amritsar, Aurangabad, Bangalore, Baroda, Bhopal, Bhubaneshwar, Bikaner, Calicut, Chennai (Madras), Chandigarh, Coimbatore, Dehradun, Faridabad, Gandhinagar, Gwalior, Guwahati, Hyderabad, Indore, Jaipur, Jalandhar, Jammu, Kanpur, Kholapur, Kochi (Cochin), Kolkata (Calcutta), Lucknow, Ludhiana, Mumbai (Bombay), Mysore, Nagpur, Nashik, New Delhi, Patna, Pondicherry, Pune, Raipur, Rajkot, Ranchi, Sangli, Sholapur, Shimla, Srinagar, Surat, Thane, Trichi, Thiruvananthapuram (Trivandrum), Udaipur, Vadodara, Varanasi, Vijayawada, Vishakhapatnam, Goa Andhra Pradesh, Assam, Bihar, Goa, Gujarat, Karnataka, Madhya Pradesh, Maharashtra, Orissa, Punjab, Rajasthan, Tamil Nadu, West Bengal, Chandigarh, Delhi ayurvedic Devlopement, USB, Optical, cards, Sensors, Software Biometrics Andhra Pradesh, Assam, Bihar, Goa, Gujarat, Karnataka, Biometric Madhya Pradesh, Biometrics Maharashtra, Orissa, Punjab, Fingerprint Rajasthan, Biometric Tamil Nadu, West Bengal, Biometric Chandigarh, Delhi |